Before i place this for sale on egay thought i would offer it on here at a very reasonable price!
The car needs ideally full restoration and is an ideal project for someone who wants an investment opportunity, everything is there, running gear is all good.
Cant prove if mileage is genuine but theres around 29,000 showing on the clock and carpet, pedal rubbers etc are all unworn, so could just be a genuine but neglected car.
At present these cars are now fetching between 20-30k (if done nicely) and still rising fast
If you do most of the the work yourself it should cost you no more than 4-5k to complete,
My asking price of
£8500
You could make a nice tidy sum on this car ''which is why i purchased it''
But literally a week after buying it i purchased the Calsonic Gtr 32 which also needs a full resto as well as a full engine build
So this is a genuine one off opportunity for someone as ive not got the time or inclanation to do all of them so i will be selling some cars off as projects in near future!
There are some photos on our website @
www.gti-r-us.co.uk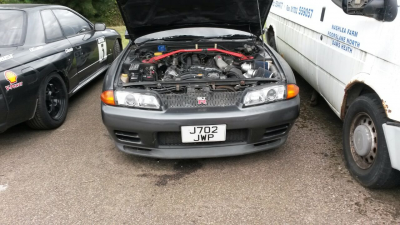 Last edited by GTI-R US on 27th October 2017, 10:55 pm; edited 1 time in total