I'm working on this failed GTIR gearbox that looks like it's been recently refurbished as the bearings sounded and felt new and the lube oil was pristine.
So why is it failed?
The first thing i noticed was just how much sealant was used. All they need is a very thin bead of sealant but this had been put on with a trowel and had oozed out into big lumps into the gearbox.
Big clods of the stuff where caught in the bearings, oil ways etc,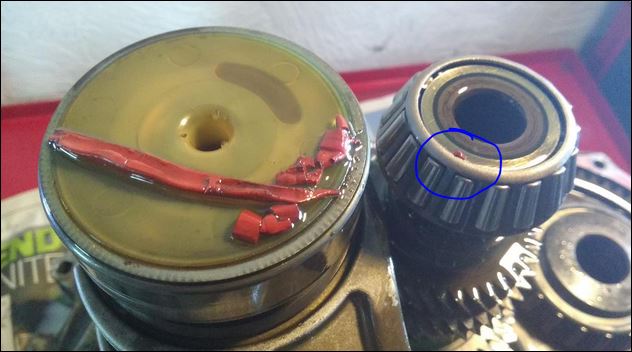 I noticed that the 5th gear synchro springs had snapped and gone into mesh which is very unusual as it's usually 2/3.
5th synchro is near where the clods are so i reckon a clod had got caught, misaligned the synchro, then snapped of the springs.
Found bits of the spring on the magnet but also in the diff bearing which will need replacing.