Evening chaps,
Thought i better post up a couple of pics and give the breif on my gtir.
I bought her last year in a very good condition state but a little sorry for herself - Been off the road for a year and a half with turbo failure whilst the owner concentrated on his skyline. But she had all the right bits and ingredients including a forged unit and was the right colour and tbh i couldnt of cared what colour it was, i just wanted one haha. I couldnt resist at the price so away we went.
A couple of months of work and getting her road worthy again we went for mot, failed on a few bits but all was well.
As with any gtir ownership all was well for a while but then things started getting on my nerves, small running issues etc and i so nearly broke her for bits, she went back to a shell with running gear and engine infact then decided to man up and built her back up.
So new wheels in order (never liked the rota's that much), got rid of the carbon bonnet in favour of a flat bonnet conversion, got a full interior instead of a rattling shell with bucket seats and finally, a nice juicey gt3071r fitted on and soon to be fitted 1000cc injectors with a remap in june so would be nice to be knocking on the door of 450bhp.
Anyway, thats the basics of it, as with most gtir's it consumes most of my damn life (or seems to), so here's some pics of how she has looked.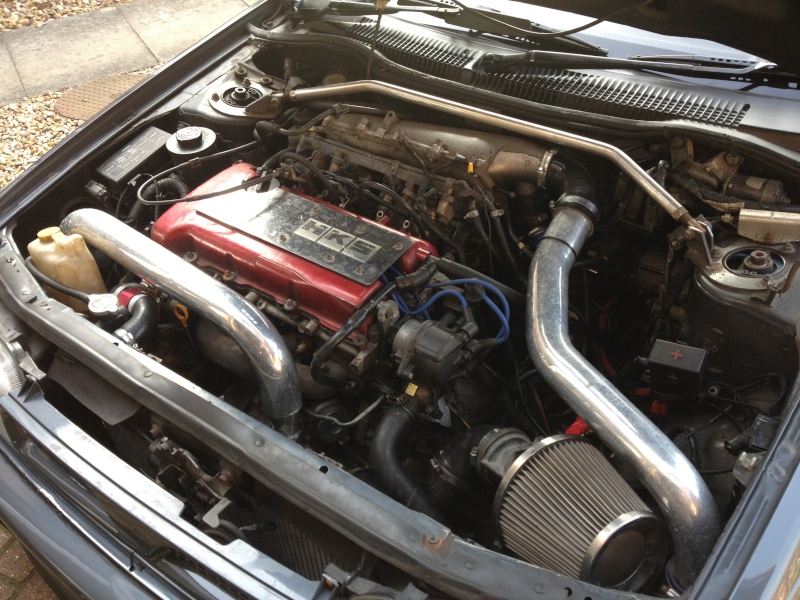 The two pics below are now what she looks like as of this weekend, now back on the road essentially.

And thats about it! alot happier now I have an interior, you cant imagine lol also i know some people wont be a fan but i do like the 17's on there rather than the rota's lol
Cheers dudes.