Ok so I dont take pictures too often so i dont have many pictures of my journey with this car isnt documented very well unfortunately. But here is what I got!
OK so back in late 2013 I as luckily enough to buy one of my obtainable dream cars that wasnt offered here in my country, My 93 Pulsar GTiR I picked it up for a decent price considering they didnt come in the states and the wheels, tires and coilovers were brand new.
And with in a few weeks the car broke down a few times leaving me stranded. ( old rubber coolant lines kept bursting )
The second time it was one of the factory oil cooler/warmer coolant line things on the oil block adapter that I was unable to find which lead to me dropping the motor. While the motor was out I decided that I should pull the head and at least do a head gasket since I planned to beat the living hell out of the car like it was built for.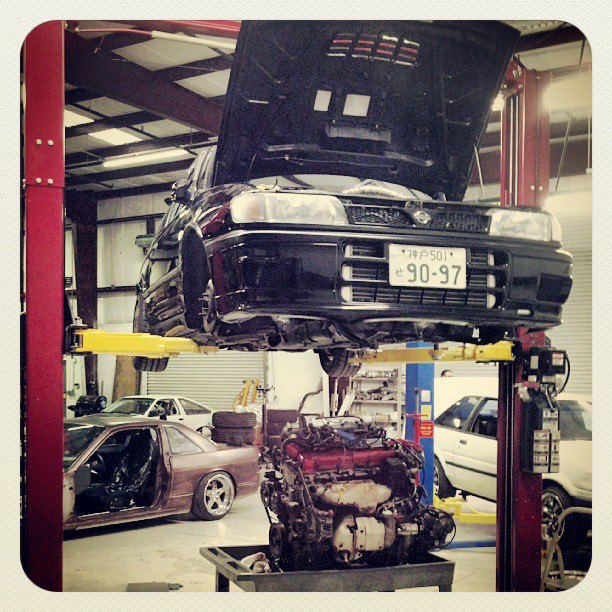 Upon removal of the head I saw some old rusty water marks on the cylinder walls of the engine as if the car had sat with water in it for a long period of time. So at that point I decided while the engine was out I will build it up some what. So through work Ordered a set of CP pistons, ARP hardware, ACL Race bearings, and got the block bored over and both block and head skimmed. Once the engine was together I decided to work on making a new turbo outlet as the factory one seemed so restrictive.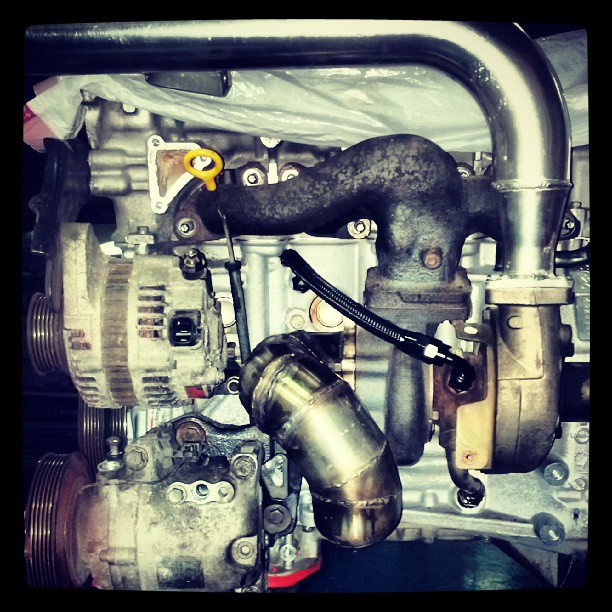 After the engine was in I ordered a Whiteline front sway bar ( my OE one was missing for some reason when I got the car??)  and built the downpipe and the rest of the exhaust.
fast forward to a few weeks later, I get the car running and broken in and have been driving it to work and back for about 2 weeks then suddenly on my ride home under normal driving conditions the car stumbles and lost all power, I pull over and hear a nice singing sound through the air filter. I limp the car back to work to find this.
  stock turbo was done for.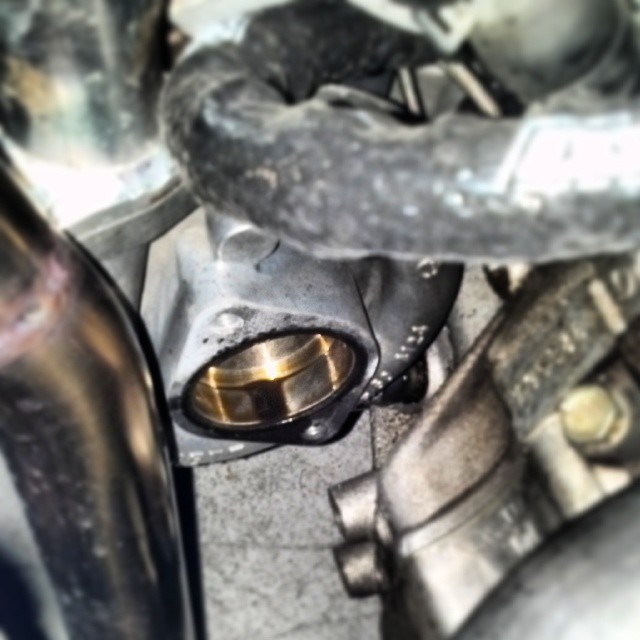 so a few weeks go by and I finally decide to go with the Garrett GTX2860 turbo so I took a ride on my lunch break to our local Garrett dealer and picked it up.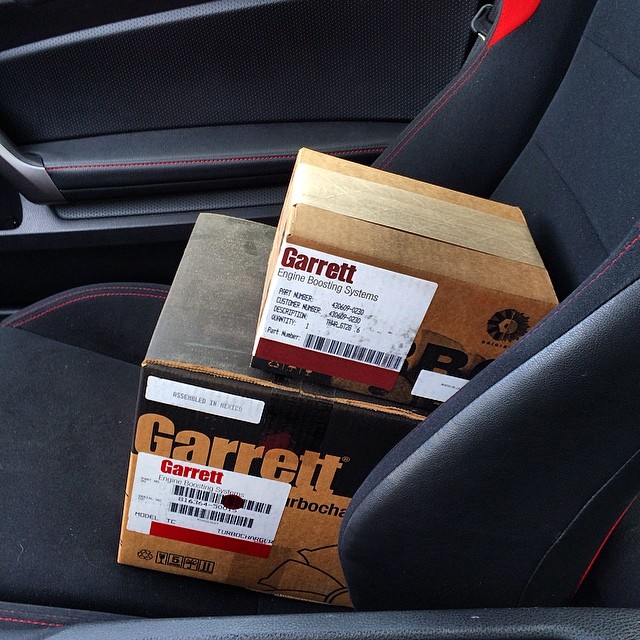 since all that went down I really havent done much to the car other than drive it and buy a thing or two for it here and there. I swapped in a US Nissan NX1600 Digital Cluster and bought a Nismo shift knob.
Last October I took the car on a pretty stout road trip up to North Carolina for a friends wedding, then up to my brothers house in Tennessee, then detoured through Alabama to see my other family. North Carolina was beautiful that time of year as the leaves were changing for fall.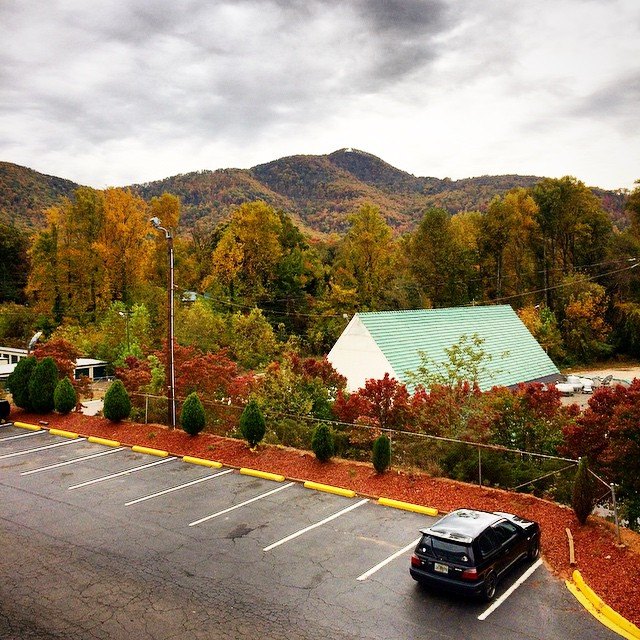 That is pretty much all that I have for now, I rushed 2 years of ownership into the few photos that I have. I will do my best to continue to update this more as I can.  My next project is a transmission swap as mine lost 3rd and 4th gear when I had a run in with a 500whp mustang that I was racing on the road and gave him a run for his money being down 200hp. So I will take pictures of that as it happens.
Feel free to shoot me any questions you may have or any tips to make this transmission swap easier.
bonus pic of my car out front of my job with a coworkers Corolla FX16 with a 4agze swap.