Thought I would enlighten those that do not know  how the carbon canister works, it's purpose and what can happen if it is not functioning correctly.
We cut one in half the other day to see what was inside as had a problem with someone's car and found this to be the culprit
Here's a picture of two with the tops removed, one on the left is a good one and the right one has collapsed internally which you can see as the gauze type filter has dropped inside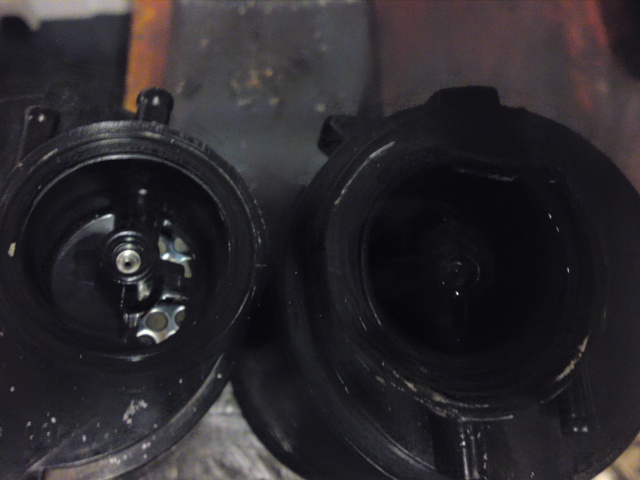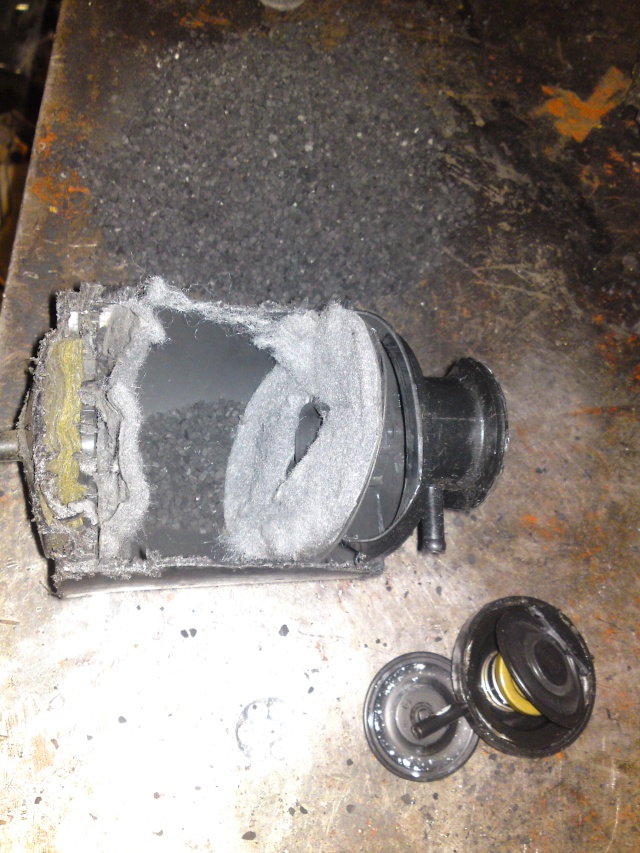 In the second photo we cut the canister in half to see what had actually failed and basically the wadding at the top and bottom of canister deteriorates  and breaks up and once this happens the gauze type filter at the top will drop allowing carbon elements to possibly be sucked up past the diaphragm back into the vacuum chamber at rear of throttle bodies, other particles can also be pushed through outlet at bottom of canister.
Once there is a void inside the canister it then becomes a hidden vacuum leak as there's nothing seperating the top section from the bottom other than the diaphragm which after many we tested had found they had perished.
Won't go into great detail of how it works but in a nutshell it's designed to remove gases from the fuel tank then vent them to atmosphere cleanly via the carbon particles inside.
This is done by vacuum opening the diaphragm at top of canister when throttles are closed the overly pressurised gases in the tank are then allowed to enter the canister which is where they remain until the throttles are opened.
The second pipe at the top of canister then pushes the gases from the canister under positive pressure where they filter through the carbon and are expelled via the bottom pipe which vents through the chassis to atmosphere.
If any of the components fail in the canister then these are problems which you could experience
1. Irratic uneven idling
2. High idle speed
3. Over fuelling (if canister is blocked) gases will build in tank putting pressure back into fuel rail where you will get black smoke and very lumpy running especially from low to medium throttle
4. Vibrating or pulsing from fuel lines into main fuel rail.
So from the above findings you can see that it actually is important that if still fitted that it's functioning correctly or any of the issues I've stated above can occur and leave you scratching your head as to what the problem could be.
Hope that helps a few of you out who have either idling or over fuelling troubles and can't seem to find the cause as it certainly is a main contender amongst other things to be on your check list.


Last edited by GTI-R US on 23rd September 2015, 12:17 pm; edited 1 time in total