Well, I finally bit the bullet and found a nice set of 15" wheels for the old girl. They were on ebay, fully refurbished with a set of virtually brand new winter tyres fitted to them. Got them for a good price too, which was nice.
They're Wolfrace alloys, 15" x 6.5" ET35 so fit quite well I think. I like them a lot, but don't enjoy cleaning them as much as the old alloys as they're spokey fookers! The car definitely handles and accelerates better with these on and I was shocked to see that these tyres were about 1" smaller O.D. than the old tyres!
Anyway everyone like pictures so here's a couple:
old wheels:
new wheels: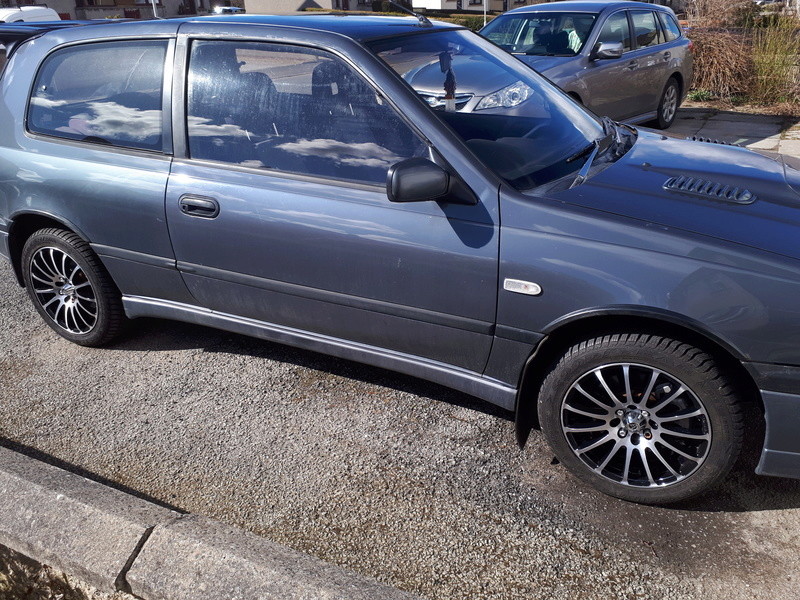 If anyone is interested in the old wheels+tyres give me a shout as they're now up for sale on Gumtree.
cheers for now,
mike